You have two choices when trying to secure a mortgage going directly to the lender or hiring a mortgage broker.
1) Go directly to the lender or the bank. If you go directly to the lender, you will have a long winded initial appointment. It requires a lot of leg work to secure a mortgage by yourself. If you have the time and energy, go for it. However, hiring a mortgage broker tends to always be worth the investment. If you opt to go directly to the lender or a mortgage broker this blog will let you know what documents you will need to collect.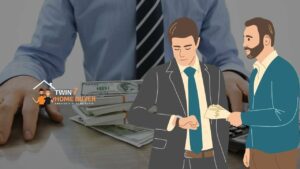 2.) Hire a mortgage broker. A mortgage broker acts on your behalf to find you the best option and guide you through the loan application process. Mortgage brokers have the inside track and connections to various lenders that can tremendously give you a leg up. I would advise, in this day and age with such a competitive market to invest in a mortgage broker. According to a Freddie Mac report from 2018, borrowers save an average of $3,000 over the life of the loan. Mortgage brokers are industry pros, they will have completed the coursework for the SAFE Mortgage Loan Originator Test which covers federal and state laws, mortgages and their originations as well as ethics. As we have stated before, it is about having the right people in your corner.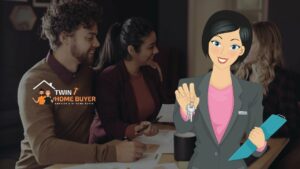 A mortgage broker typically earns a commission of around 1-2% of the loan value, which the borrower or lender can pay. In other words, the mortgage broker can be paid up front in addition to the loan balance; this is when their fee is rolled out into the loan cost. There are different fee structures so it is an important question to ask when interviewing mortgage brokers.
We will go more in depth into what to look for in a mortgage broker in a later post. (hyperlink next blog about interviewing a mortgage broker, put nothing for now)
Whether you decide to go with a mortgage broker or not you will need to collect documents that allow the lender or mortgage broker to assess your financial standing. The exact forms you will need will depend upon your situation. However, pay stubs, bank statements, W-2 forms, tax returns and credit reports are standard. These documents give a good assessment of your creditworthiness.
Lenders request the following paperwork for your mortgage application in order to get an idea of your financial credibility.
1. Photo Id. This one should be obvious, you will need a government issued identification in order to get started.
2. Tax returns. The lender will most likely have you sign Form 4506-T which allows the lender to request a copy of your tax returns from the IRS.
3.Proof of Income such as pay Stubs, W-2 and other proof of income. Your financial health is accessed on many different fronts. The lender needs a good sense of your current earnings through 1099 forms, direct deposits and other cash flow statements. The lender will most likely have you sign Form 4506-T which allows the lender to request a copy of your tax returns from the IRS.
4. Bank Statements and other assets. In order to gauge your risk lenders will benefit from seeing your other investment assets, things like life insurance are added bonuses. They want to make sure you have reserves for a mortgage payment in case of an emergency. It is a general rule of thumb to have three months of living expenses in the bank just in case the rainy day ever comes. Other additional checks such as looking to see if your down payment has been in your account for at least a few months will be done.
5. Credit History. Lenders will want to know what debt you have, loans have been taken out and how they were paid off. This is where three major reports come into play. The three CRAs in the US are Equifax, Experian and TransUnion. Each agency has a different way of calculating your FICO Score ( Fair Issac Corporation) Creditors don't necessarily report to all three bureaus. The above mentioned three have different scoring models and that is why it is best to have all three reports. You have a right to view your credit reports and receive a free one from each of the major CRAs once a year. Visit AnnualCreditReport.com to make the request, or call 877-322-8228.
6. Gift Letters. For those lucky enough to have the generosity of a loved one's help when buying a house, you will need written information stating such. Be aware that gifts more than $15,000 in cash or assets will require IRS form 709 to disclose the gift and you may be subject to taxes.
7. Rent History. This goes with your credit history. Lenders want to see that you make payments on time. Landlords can give you documentation or a letter stating that you are in good standing.
Now that you have collected all your documents, take a moment to review and understand where you stand. Before going onto interview mortgage brokers, try and understand your financial picture. Figure out how much of a down payment you can afford. The rule of thumb is generally 20%. Account for all the additional expenses that go into buying a new home. What is your debt to income ratio? Be sure and come up with a figure where you can afford your monthly mortgage payment and have money to spare. You never know when that rainy day will come.