First and foremost we're deeply sorry for your loss. They say the three hardest things to deal with in life is: death of a loved one, divorce and moving. Dealing with 2 of the 3 at the same time is exhausting. At Twin Home Buyer, we are often approached in people who are going through one of the three above mentioned.
You're thinking, "I inherited a house, what to do with this house?" Should I rent it? Should I sell it?  How should I sell it? First step to this question, is get a pen and paper and brainstorm.
Account for all the bills and upkeep of the house
Understanding the financial position of the property is necessary. Has the mortgage been paid off? Are property taxes paid and when are they due next? Take inventory of the monthly utilities and upkeep. If that is a financial weight you are ready and able to carry then you are in a better position to consider whether to rent of sell.
If you decide to carry the financial load and rent out the property, you just signed up for a full time job. You will have to vet tenants, secure tenants and hope they pay on time. California is a very renter friendly state giving renters the right to withhold rent, move out without notice, sue… the list goes on and on. Renting a property in California puts you in a very vulnerable position.
In the state of our current market: SCORCHING, we would advice to sell. It is a seller's market. With low inventory homes throughout the Bay Area are fetching astronomical returns.
We're seasoned real estate investors. We are looking to buy homes in any condition, completely AS-IS. Often inheriting a home comes from your elderly parents or grandparents. I have yet to come across of elderly folks that have kept their house completely up to date. Without a doubt I bet the home needs work. We would be more than happy to give you advice in regards to your property completely for free.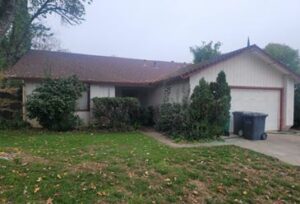 CONTACT US now for more information
on how we can make you a fair cash offer on your inherited home today!