Buying a home or an investment property can be daunting. There is so much information out there it is hard to know what to tackle first. Educating yourself is the best defense while navigating the tricky waters of buying a property.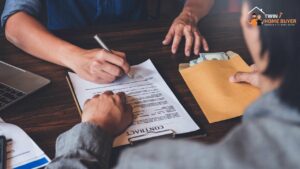 Before you get excited about your dream home, have an understanding of what different mortgages are out there. Mortgage rates fluctuate based on a number of factors. They come up and down day to day based upon the Federal Reserve, the economy, inflation and of course how you the potential borrower fits into the picture. You typically see fixed rate mortgages advertised. One day the rate might be 5% or when this blog was published the current rate in California for a 30 year fixed rate loan was 5.841%. Mortgage rates have dropped as homebuyers are more cautious about the housing market.
Conventional Mortgage

Jumbo Mortgage
Government Mortgages: FHA, VA and USDA
Fixed Rate
Adjustable Rate (ARM)
Balloon Mortgage
Interest only Mortgage
Conventional Loan. A conventional mortgage is for those who have good credit. Many lenders require a credit score of 620 or highest with a debt to income ratio of 36-50% to get a conventional loan. The borrowing limits are set by the Federal Housing Finance Agency (FHFA). In 2022, the FHFA set the limit to $647,200 for most parts of the USA. These require a minimum of 10% down payment and again we suggest to have at least a 20% for a down payment.
Jumbo Mortgage.

 A jumbo mortgage is when you borrow more than the FHFA borrowing limit. The eligibility requirements are much stricter than a conventional mortgage. Most likely, as every lender has their own requirements you will need a higher credit score, lower debt to income ratio and a much bigger down payment.
Government Mortgages. Loans that are backed by a government agency. The pros are that they help finance a home when you don't qualify for a conventional mortgage, credit and income debt ratio can be lower, you will not need a large or any down payment in some cases. The cons are that it limits the housing you can buy and you have to live in the property.

FHA Mortgage is backed by the Federal Housing Administration. FHA loans were established in 1934. You can get an FHA mortgage with as little as a 3.5% down payment. The low down payment and weaker credit score makes it an attractive option for many. In order to take out a FHA loan, the mortgage must be for your primary residence, you must occupy the property within 60 days of closing and an inspection must occur.
VA Mortgage 

is backed by the department of Veteran affairs, and it is strictly for military families. You are required to have at least a credit score of 660 and 40% debt to income ratio to qualify for a VA Mortgage. You will have to pay a funding fee. The typical fee is 2.3% of the amount borrowed on your first VA loan, 3.6% for sequential VA loans. No down payment is required.
USDA Mortgage

 is backed by the Department of Agriculture. This is attractive for low to middle income families buying homes in rural areas ( defined as areas with populations of 20,000- 35,000) Like the VA mortgage, the USDA mortgage comes with a lower interest rate and does not require a down payment. The credit score and debt to income ratio is the same as a VA mortgage.
Fixed Rate Mortgage

 saves money in time such as these when inflation is high. A fixed rate mortgage has an interest rate that remains the same over the lifetime of the loan. They are predictable. The most common fixed rate mortgage is for 30 years. However, there are options for 20, 15 and even 10 year loans. It is reassuring to know the rate you lock in will remain the same. Your monthly payments will be the amount that is borrowed with interest and usually homeowners insurance and property taxes which goes into the principal. The pro is stability, the con is that you pay more interest with a longer loan.
Adjustable- rate mortgages (ARM)

 will periodically change over time. ARM mortgages can go up and down making it hard to budget. It is better to lock in a fixed rate.
Balloon Mortgages

 are risky business. You will make monthly payments for about 5 years and at the end of the initial payment period you will pay off the total you own. They are toggled with low interest rates but you will still have to pay off a large sum at one time. People opt this route when they predict money will be coming in at a certain time, but what if it doesn't.
Interest Only Mortgages

 are typically 10 years or less. You make monthly payments of only the interest charged by the lender, not on the principal. They typically have adjustable rates and low monthly payments but you aren't building equity for your home. At the end of the interest only mortgage you will have to refinance into another mortgage that requires you to pay down the principal.
At Twin Home Buyer, we believe that for any success you need to have the right people in your corner. Working with great people is instrumental in success. We encourage you to educate yourself on the different types of mortgages before you start to consider whether you will work with a lender or a mortgage broker.